QUICK FACT
We are committed to employing our expertise in all parameters of geotechnical engineering in order to serve the clients' needs across the spectrum of building and construction.
We provide trusted support for their projects by way of solutions for stable groundwork and strong foundation, upon which structures of varying complexity and scale are successfully built. Besides lending our insight into soil and rock mechanics from an engineering perspective, we are also equipped with specialist knowledge in slope stability and retaining structures.
GEOTECHNICAL ENGINEERING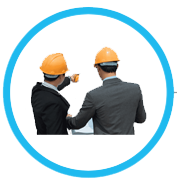 GEOTECHNICAL ENGINEERING ASSESSMENT
We are tasked with devising ground treatment plans, taking into account risk mitigation, completion time, project cost and procedures. Our geotechnical teams investigate the proposed sites and the adjacent slopes, and conduct testing on the soil, rocks and water seepage to compile thorough site investigation information on sub-surface stability and water conditions.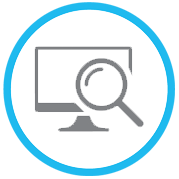 FOUNDATION ANALYSIS AND DESIGN
Evaluating and interpreting specific site data, we deliver sound foundation designs and construction recommendations for a wide range of development projects. Conditions about the earth pressure, bearing capacity, shear strength, deformation and pore pressure distribution are established and incorporated into the designs. Soil treatment programmes are also available as part of the cost-effective foundation solutions.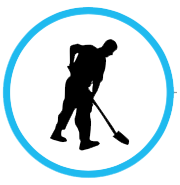 EXCAVATION AND STABILITY
We have mastered stability solutions utilising both time-tested and new designs for practical problems pertaining to foundations, anchors, slopes and excavations. Our experience covers analysis and design of basements walls constructed under constraint condition, temporary supporting systems, slope protection and stabilisation, as well as evaluation of adverse effect of excavation on adjacent structures.
CONSTRUCTION CONTROL AND MONITORING
Part of our professional service is to provide thorough supervision to foundations and excavation works to ensure that all specifications are met and all problems tackled promptly and efficiently. Surface movements of slopes and deep excavations are closely monitored with the help of inclinometers, settlement gauges and piezometers to evaluate their impact and provide required remedial measures.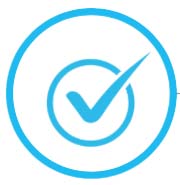 INDEPENDENT CHECK
We are experienced in undertaking detailed geotechnical inspection. In our capacity as an independent consultant, we provide third party review and evaluation of designs created by another consultant to facilitate engineering approval. Designs and relating structures are assessed, while the overall stability of any existing structures is studied. Practical solutions addressing any stability issue will be provided as part of a comprehensive report of findings.