Strategic Advise & Other Services
QUICK FACT
Equipped with expansive professional knowledge, skill sets and combined experience, SNA is a highly respected and credible advisor when it comes to project strategy and provision of related services, both on and o the site, for building and construction projects commissioned by the government, industries, developers and construction firms.
We work closely with the clients, architects, surveyors, contractors, the authorities and all stakeholders to provide the trusted opinion, strategy, support and execution required throughout the project duration.
We have the expertise and ability to furnish our clients with achievable advice that enhance the process, cost, manpower and time efficiency of the projects. The scope of our advisory services covers reports, documentation, analysis, audit, assessment, management, administration and recommendation, while other services we undertake for our clients include equipment installation, fabrication, piping and steelwork, as well as process automation.
STRATEGIC ADVISE & OTHER SERVICES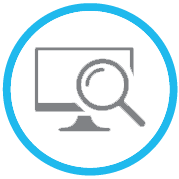 STRATEGIC ADVISE
Due Diligence Report
Cost Analysis, Cost Control and Value Engineering
Project and Construction Management
Contract Administration
Procurement
Final Contract Accounts
Traffic Impact Assessment
Traffic Audit Study
Detail Design Drawing Production
Tender Documentation, Evaluation and Award Recommendation
Harbour, Off Shore Protection, Jetty Design
OTHER SERVICES
Building Survey Inspection
Water & Piping Works
Storage Tanks and Support Steelwork
Engineering Fabrication Works for Palm Oil Refineries & Fractionation Plants
Oleo-Chemical Plant & Equipment Installation
Palm Oil Mills Plant & Equipment Fabrication & Installation
Process Automation in Palm Oil Mills